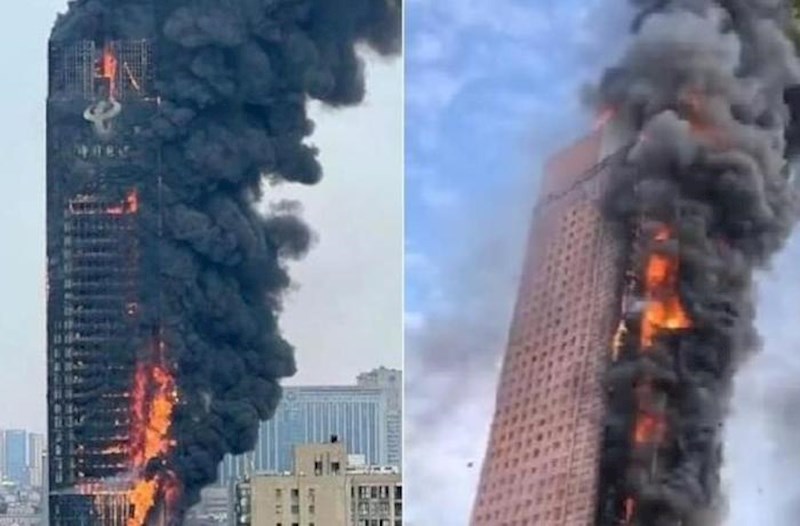 A massive fire engulfed a high-rise office building in downtown Changsha, capital of China's southern province of Hunan, Yeniavaz.com reports citing Euroweeklynews.
Dozens of storeys of the more than 200m-tall China Telecom building "burned with great intensity", sending thick smoke into the sky.
36 fire trucks and 280 firefighters were deployed to the scene.