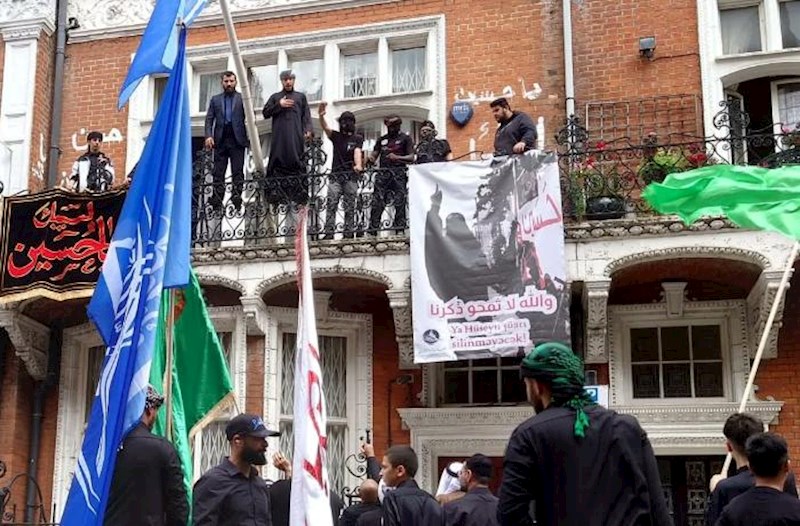 The General Prosecutor's Office of Azerbaijan has published information about the incident in London.
As the press service of Prosecutor General Office told
Yeniavaz.com:
"On August 4, many local and foreign media shared footage of an attack by a radical religious group on the administrative building of the Azerbaijani Embassy in the United Kingdom of Great Britain and Northern Ireland.
Preliminary investigation launched immediately established that members of the radical group, by prior agreement, whose identities are not known, in violation of requirements of the International Convention of December 14, 1973 "On the Prevention and Punishment of Crimes against Internationally Protected Persons, including Diplomatic Agents" committed an act of vandalism to strain international relations. On that day, at about 4-5 p.m. local time, the administrative building of the Embassy of the Republic of Azerbaijan in the Kingdom of Great Britain and Northern Ireland, located at 4 Kensington Court W8 5DL, London, was attacked. The national flag of Azerbaijan was taken down by members of the group waving flags and posters from the balcony and various religious slogans were daubed on the walls of the administrative building.
Upon the fact, a criminal case was initiated by the Prosecutor General under Articles 12.3, 102 (attacking internationally protected persons or organizations), 12.3, 186.1 (deliberate destruction or damage to someone's property causing significant harm to the victim) and 12.3, 324 (insulting actions against the State Flag of the Republic of Azerbaijan or the State Coat of Arms of the Republic of Azerbaijan) of the Criminal Code.
The Prosecutor General's Office addressed MLA request to conduct an investigation of the criminal case in the framework of joint cooperation with the relevant UK authorities.
Necessary measures are taken in accordance with international norms and principles to identify the perpetrators and bring them to criminal responsibility through a comprehensive, complete and objective investigation".