"Gyunel Limited" has published its financial report for last year, which is headed by Gyunel Rustamova.
Yeniavaz.com
reports that it received the information from the relevant agencies of the United Kingdom.
The debt of "Gyunel Limited" has increased by 537,000 pounds over the past year and now stands at 6,84 million pounds.
Gyunel Limited was registered on April 28, 2005 at Basement 32 Woodstock Grove, London, Uk W12 8LE.
Juma Ahmad zadeh, son of Ahmad Ahmadzadeh, former chairman of the Amelioration and Water Resources Open Joint-Stock Company, was also the head of the company in 2007-2021.
It should be noted that Gyunel Rustamova is the daughter of Elman Rustamov, Advisor to the Prime Minister of the Republic of Azerbaijan, former Chairman of the Central Bank. She currently lives in London and works as a fashion designer.
Gyunel Rustamova, 41, is married to Juma Ahmad zadeh, 43.
Gyunel Rustamova received her secondary education in Baku and her higher education in the United Kingdom. She studied fashion design at London College. He later studied art and fashion at Central Saint Martins, a prestigious educational institution in England.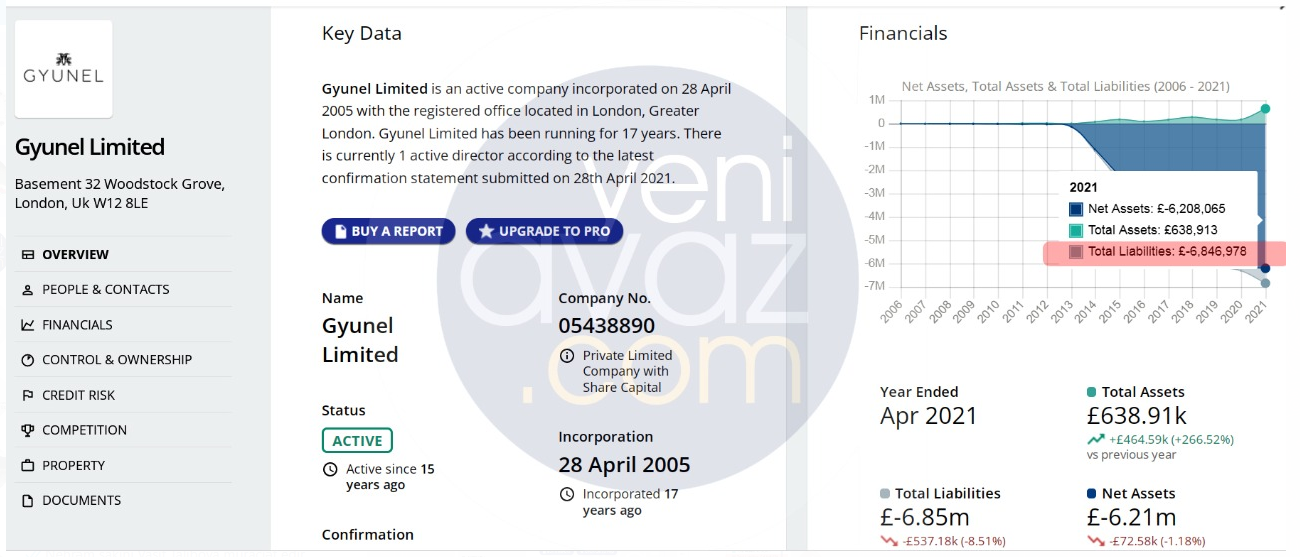 A. Jafarov