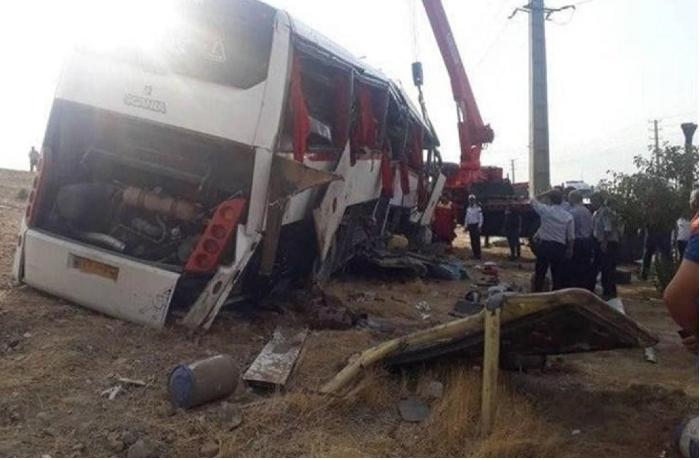 Two female journalists were killed and at least 22 others injured after a bus carrying them overturned in Iran's West Azerbaijan province on Wednesday, according to Anadolu Agency.
The bus packed with local journalists was on its way from Tehran to Lake Urmia, nestled between the provinces of East Azerbaijan and West Azerbaijan, in northwestern Iran, when the accident took place, according to officials.
Two journalists killed in the deadly crash were identified as Reyhaneh Yassini who worked for state-run Iran Republic News Agency (IRNA) and Mahshad Karimi who worked for semi-government Iran Students News Agency (ISNA).
According to officials in West Azerbaijan, the journalists were traveling to the region to report on the revitalization of Lake Urmia, Iran's largest wetland and one of the biggest saltwater lakes in the world. (azertag)