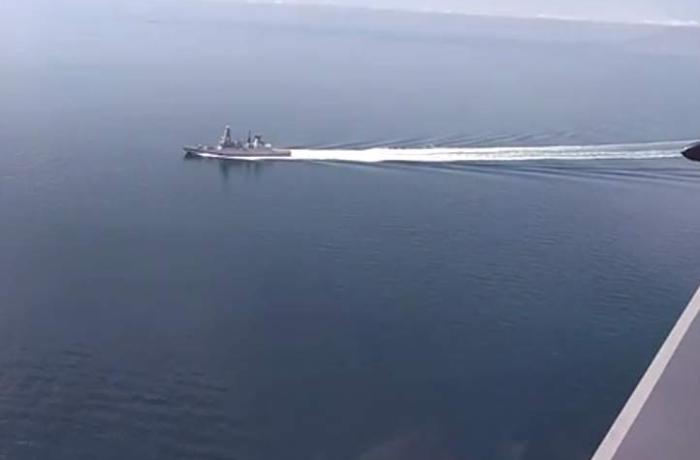 Wednesday's incident with the British destroyer off Cape Fiolent, Crimea, has proved that Crimea is an unassailable fortress, Crimea's head, Sergei Aksyonov, told TASS on Wednesday.
"It was a right step to make warming shots. They gave to understand that Crimea is a fortress. Russia's borders are securely guarded. <…> We see that both Russia's armed forces and the Federal Security Service's Crimean department - all are ready to do their job," he said.
Earlier on Wednesday, the Russian defense ministry said that the Black Sea Fleet, acting in cooperation with the border guard force of the federal security service FSB, stopped a violation of the state border by the destroyer HMS Defender off Crimea's Cape Fiolent. The destroyer ventured three kilometers into Russia's territorial waters. A border guard patrol ship fired warning shots and a Sukhoi-24M bomber dropped bombs ahead of the destroyer. After that, the HMS Defender left Russia's territorial waters.
The British Defense Ministry said its destroyer was making a peaceful voyage across Ukraine's territorial waters in conformity with international law and denied any warning shots had been fired.The Russian defense ministry later described the British ship's actions as a gross violation of the UN Convention on the Law of the Sea and urged the British side to investigate the crew's actions.