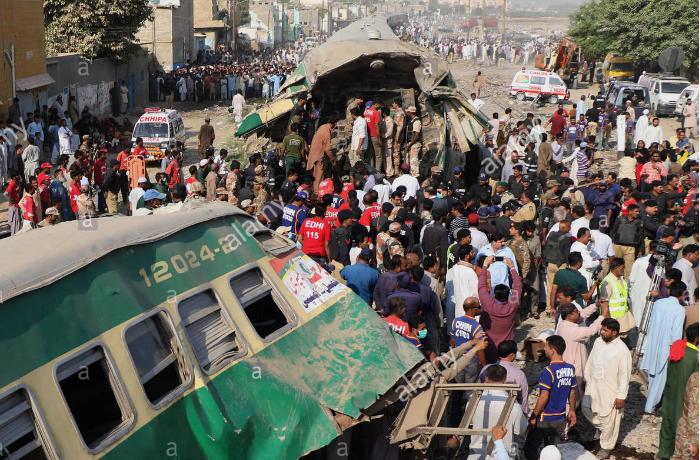 Two passenger trains collided in Pakistan's southern Sindh Province early Monday morning, killing at least 50 people and injuring 70 others, prompting authorities to call in the Army and paramilitary forces for the challenging task of rescue and relief operations,
The accident occurred when the Millat Express train from Karachi to Sargodha derailed and fell on the opposite track and collided with Sir Syed Express headed from Rawalpindi to Karachi, a spokesperson of Pakistan Railways said.
An unknown number of people were still trapped in the tangled wreckage near Daharki in northern Sindh province, a railway spokesman said, adding rescue workers had called urgently for specialist equipment so they could be reached.
"The site is far and that's why we are facing some trouble in the rescue work, he said, adding at least six wagons were destroyed in the accident.
The spokesman said the accident happened when the Millat Express heading from Karachi to Sargodha, derailed before dawn, spilling onto a track carrying the Sir Syed Express from Rawalpindi in the opposite direction. (apa)