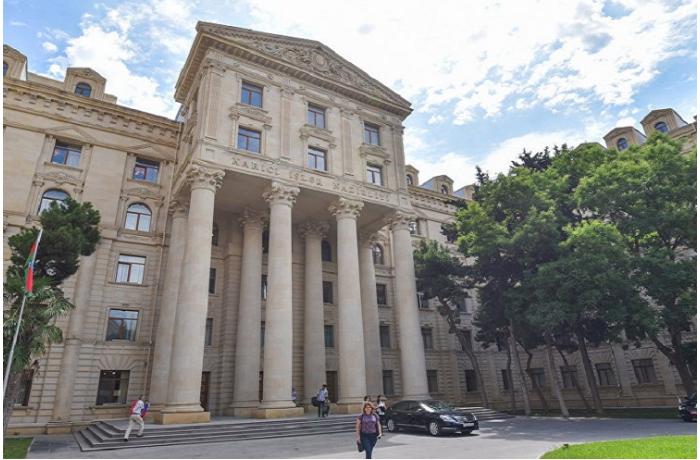 "The release of 3 Armenian war prisoners by Azerbaijan is assessed as a positive step on the official Twitter pages of the French and Canadian Ministries of Foreign Affairs and called on for the release of other Armenian prisoners as well," said the head of press service of Azerbaijani Ministry of Foreign Affairs (MFA) Leyla Abdullayeva while responding to the question on the call by French and Canadian MFAs regarding the release of Armenian war prisoners, APA reports.
L. Abdullayeva reminded that it is not the first humanist step taken by Azerbaijan, even when military operations continued, our country handed over Armenian prisoners of war to the other side. According to her, after military operations ended, more than 70 Armenian prisoners of war were returned to the other side by us: "In return, Armenia deployed its servicemen to the territories of Azerbaijan almost 20 days after cessation of operations, by hitting blow to a fragile peace, achieved very difficult. As a result of terrorist acts committed by these servicemen, 4 Azerbaijani servicemen died, one civilian injured.
We bring to the attention of the foreign ministries of both countries that the Armenian side still does not fulfill the obligations of international humanitarian law, as well as the obligations assumed by the trilateral statements.
Probably, both countries have information that Armenia has not yet provided information on almost 4,000 Azerbaijanis who disappeared during the war in 1991-94, refuse to provide maps of mines planted in the liberated territories.
If the Ministries of Foreign Affairs of France and Canada want to demonstrate not a one-sided, but an objective approach to the issue, then they should call on Armenia to comply with the obligations of international humanitarian law and not to take actions that impede sustainable peace in the region. Otherwise, it can deal a serious blow to the credibility of both countries in the Azerbaijani society." (apa)