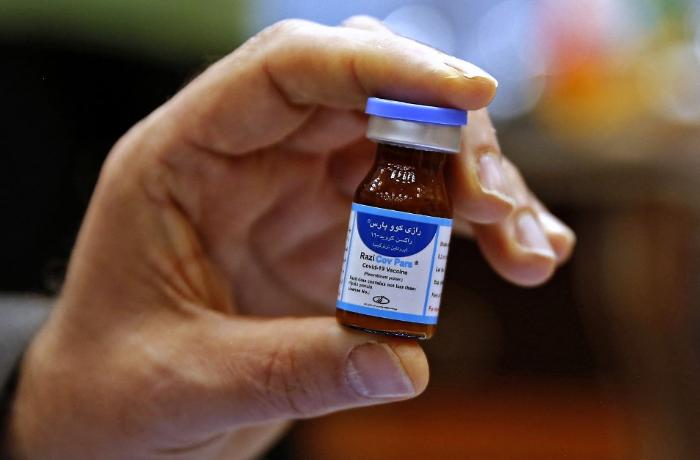 Iran has announced its success of human trials of a domestic coronavirus vaccine, named Fakhra in memory of the late nuclear scientist Mohsen Fakhrizadeh, the Islamic Republic News Agency (IRNA) reported, adding that the scientist's son had taken part in the trials as a volunteer.
The first clinical trials of the jab, developed by the Iranian Defense Ministry's center that Fakhrizadeh used to head, kicked off in March. The scientist was killed in the Tehran province on November 27, 2020. According to Spokesman for National Security and Foreign Policy Commission of the Iranian Parliament Abolfazl Amouei, Fakhrizadeh's assassination was organized by Israeli intelligence agencies and probably involved other countries' secret services.
Iran has developed several domestic coronavirus vaccines so far. Phase three trials of the COVIran Barakat vaccine began in late April. Director of the Scientific Committee at Iran's Anti-Coronavirus Crisis Center Mostafa Ghanei said that the shot might be approved for use in May and other domestic medications could follow in another two to three months.
On February 9, Iran launched a free and voluntary vaccination campaign using Russia's Sputnik V jab. The country has already received seven vaccine batches. Iran decided to inoculate intensive care personnel at the first stage and then move on to immunizing other healthcare workers and people over the age of 65. The country plans to start the production of Sputnik V in a couple of months. (TASS)