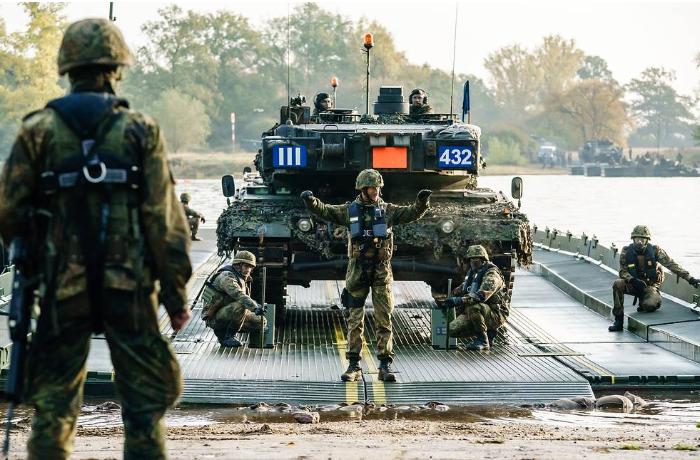 Russia is closely watching the NATO forces' relocation and deployment in Europe as part of the Defender-Europe drills, Russian Defense Minister Sergei Shoigu said at a meeting of the CSTO (Collective Security Treaty Organization) Council of Defense Ministers in Dushanbe on Tuesday.
"We continue closely watching the situation, the relocation and deployment of NATO forces in Europe during the Defender-Europe drills. We are watching the redeployment of the 53rd infantry brigade of the US Army National Guard's 29th division who arrived the day before yesterday at the Albanian port of Durres alongside 750 items of military hardware," Russia's defense chief said.
The Emergency Deployment Readiness Exercise was expected to become a part of the Defender-Europe 20 Plus large-scale drills but the plans were substantially adjusted over the novel coronavirus pandemic and the maneuvers were postponed to the summer of last year. They were initially planned for May to involve tens of thousands troops, including more than 20,000 US military personnel.