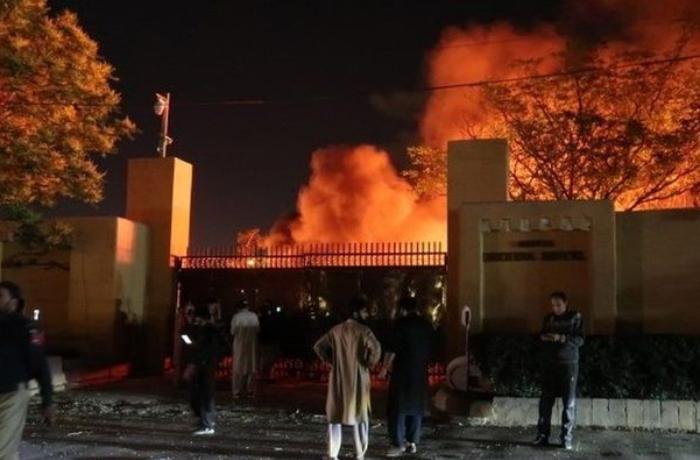 A bomb explosion at a luxury hotel in the Pakistani city of Quetta has killed at least four people and wounded 12.
The Chinese ambassador to Pakistan is suspected to have been the target of the attack in the car park of the Serena Hotel, correspondents say.
He is understood to be in Quetta, the capital of Balochistan province near the Afghan border, but was not present.
Balochistan is home to several armed groups, including Islamist extremists and separatists.
The separatists want independence from the rest of Pakistan and oppose major Chinese infrastructure projects in the area.
However, the Pakistani Taliban said it was behind Wednesday's attack at the hotel in Quetta, without detailing why.
A Taliban spokesman said that "it was a suicide attack in which our suicide bomber used his explosives-filled car in the hotel".
In recent months the group, and other militant organisations, have stepped up attacks in tribal areas near the border with Afghanistan. (apa)