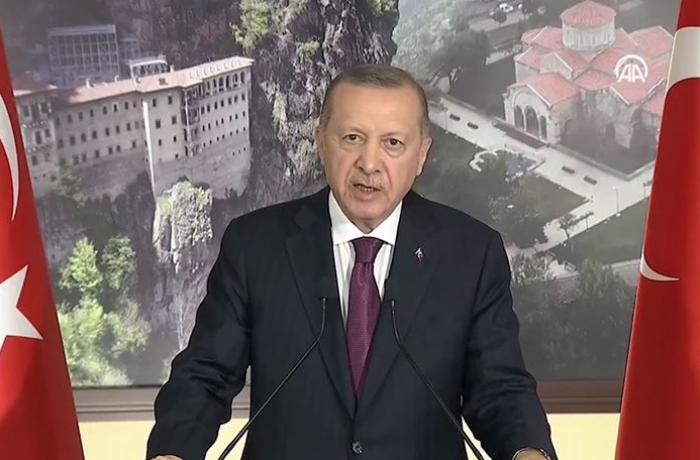 "You do not create the necessary conditions for 150,000 of our compatriots to live in Greece," Turkish President Recep Tayyip Erdogan said as he assessed the Greek Foreign Minister's visit to Turkey after Friday prayers at the Karam Aydinlari Mosque in Uskudar.
"During his visit to Turkey, the Greek Foreign Minister met with Greek priest Fener. All conditions were created for him: "We do not prevent them from performing religious rites and electing a leader for this religious community."
Erdogan said that Greece is violating the Lausanne Agreement: "Greece opposes the appointment of a Muslim religious leader from Turkey. Our Foreign Minister put his Greek counterpart in his place so that he could not be more lenient. Under the Treaty of Lausanne, you cannot appoint a mufti for Muslims in Greece. We have been doing our best to improve relations for years. We have taken all the steps that needed to be taken. But the relationship is not improving."
Greek Foreign Minister Nikos Dendias paid a visit to Turkey on April 14. At a press conference with Turkish Foreign Minister Mevlüt Çavuşoğlu, the Greek minister accused Turkey of violating his country's rights. Mevlüt Çavuşoğlu said that this was unacceptable and distorted the realities of Greece. Çavuşoğlu stated that Greece's policy of discrimination against Turks and the appointment of the Mufti was illegal. (report)