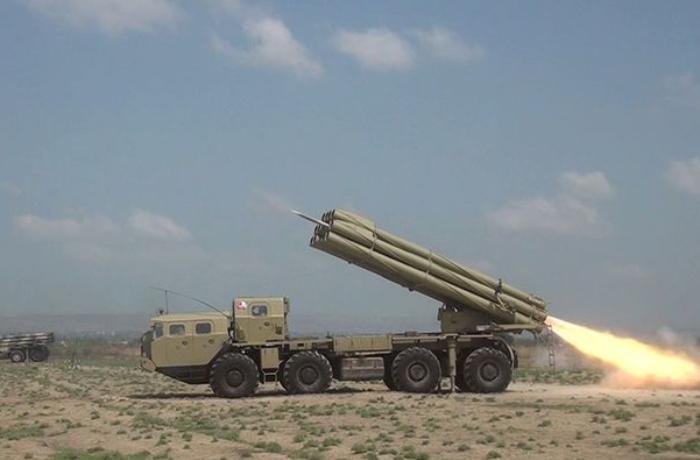 According to the combat training plan for 2021 approved by the Minister of Defense, Azerbaijan Army's rocket-artillery batteries conduct live-fire tactical exercises, the Ministry of Defence told APA.
Demonstrational combat firing from the howitzers-gun of various calibers and other rocket-artillery pieces was carried out in the course of tactical exercises held to increase the professionalism of the military personnel. During the exercises conducted in conditions close to combat, the imaginary targets were destroyed by the precise fire of the troops.
The exercises aimed at improving practical skills of continuous control of the units, as well as organizing their combat activities in cooperation with other types of troops considering the experience gained during the Patriotic war, continue.