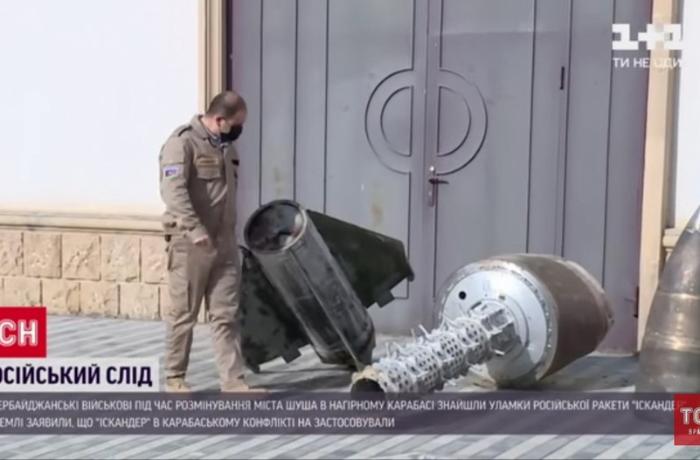 The use of the highly destructive Iskander missile against Azerbaijan during the Patriotic War was widely covered in the Ukrainian media.
Ukrainian news agencies Ukrinform and Interfax-Ukraine, Gordon, BBC News Ukraine, dialog.ua, podrobnosti.ua, dialog.ua, eurointegration.com.ua, asmedia.kiev.ua, charter97.org, vybir.media, and stopcor.org, the influential 1 + 1 and Inter TV channels showed that Azerbaijan had demonstrated the remains of Armenia's use of Iskander rockets in the Second Karabakh War.
ANAMA discovered the rocket remnants on March 15 during a clean-up operation around the city of Shusha.
The news also includes photos of the remains of Iskander missiles. Thus the code index "9M723" on the missiles was thoroughly checked during the investigation.
The article quoted Armenian Prime Minister Nikol Pashinyan as saying that these missiles were 10 percent useful, and noted that this fact was true.
In addition, the materials contain the views of influential Ukrainian bloggers and military experts on social networks about the discovery of the remains of Iskander missiles around Shusha.