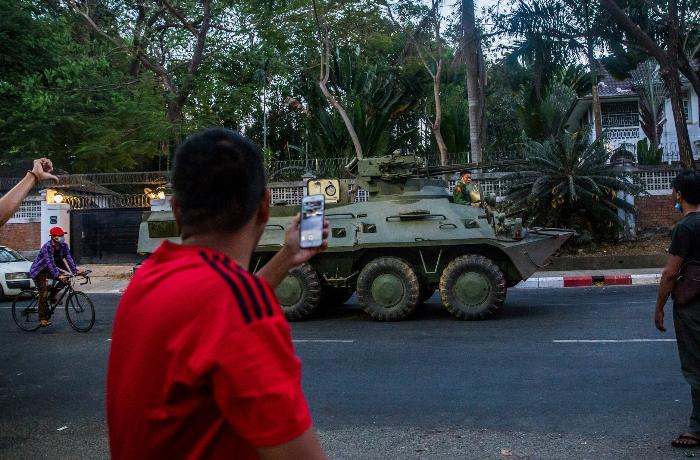 Digital rights group Myanmar ICT for Development (MIDO) said it had found over 800 pro-military videos that menaced protesters at a time of increasing bloodshed - with 38 protesters killed on Wednesday alone according to the United Nations.
"It's just the tip of the iceberg," said MIDO executive director Htaike Htaike Aung, who noted that there's "hundreds" of videos of uniformed soldiers and police on the app.
A spokesman for the army and junta did not respond to a request for comment.
One video from late February reviewed by Reuters shows a man in army fatigues aiming an assault rifle at the camera and addressing protesters: "I will shoot in your fucking faces... and I'm using real bullets."
"I am going to patrol the whole city tonight and I will shoot whoever I see... If you want to become a martyr, I will fulfil your wish." (reuters)