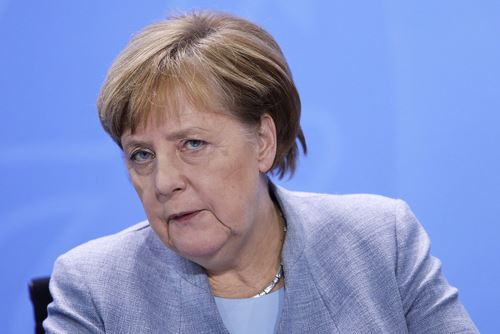 Pressure is growing on the government to set out clear plans to restore normal activities after months of pandemic lockdown, even though daily cases have begun creeping up again and the pace of vaccination has been sluggish.
With regional elections due later this month in two federal states, and a national election in September, politicians are trading blame over who is responsible for the slow pace of vaccines and the roll-out of more testing for COVID-19.
Support for Merkel's Christian Democrats fell to its lowest in a year, or 34%, according to a Forsa poll conducted for RTL/ntv television, while their Social Democrat coalition partners were stuck on 16%.
Health Minister Jens Spahn called on Wednesday for more pragmatism in the vaccination campaign, suggesting that the time between the first and second jabs should be extended so that more people can be protected quickly.
He also said that the country's vaccine regulator should recommend within days that the AstraZeneca coronavirus vaccine can be given to people older than 65 as evidence mounts from Britain of its efficacy. (reuters)