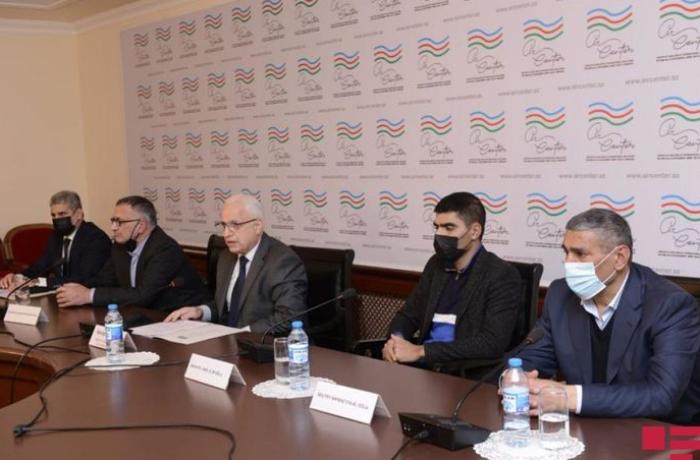 "Based on the release of prisoners between Russia and Ukraine in September 2018 according to "all to all" principle, the co-chairs proposed to apply it between Armenia and Azerbaijan," said the head of the working group of the State Commission on prisoners of war, hostages and missing persons Ismayil Akhundov at today's conference held at Center of Analysis of International Relations, APA reports.
Ismayil Akhundov noted that following statement of November 10, after the meetings of the International Committee of the Red Cross, the head of the State Security Service of Azerbaijan Ali Nagiyev proposed the immediate release of Dilgam Asgarov and Shahbaz Guliyev.
"Besides liberation of the occupied territories during the 44-day war under the leadership of the Supreme Commander-in-Chief, it also created condition for the liberation of Dilgam and Shahbaz. Also, the capture of Amin Musayev in a wounded condition was shared on social networks, which caused great concern in the Azerbaijani society."
On behalf of the State Commission, I. Akhundov congratulated the families of those who were released from captivity and hostage.