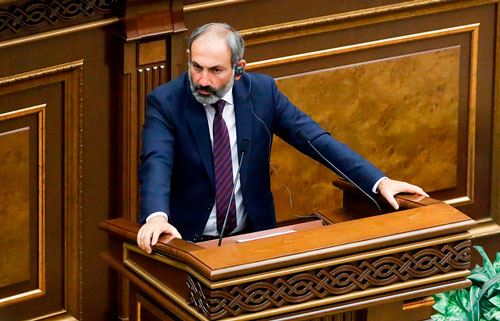 Prime Minister of Armenia Nikol Pashinyan has announced why they did not sign a peace agreement while military operations began on September 27..
He noted that the reason was that those agreement envisaged to return 7 regions surrounding Nagorno-Karabakh to Azerbaijan.
"We did not take this step because we were believing that we will do so, that we not be interested in signing a ceasefire, to put it on the enemy's shoulders and force him to it. Unfortunately, it did not happen," N. Pashinyan noted.
(APA)