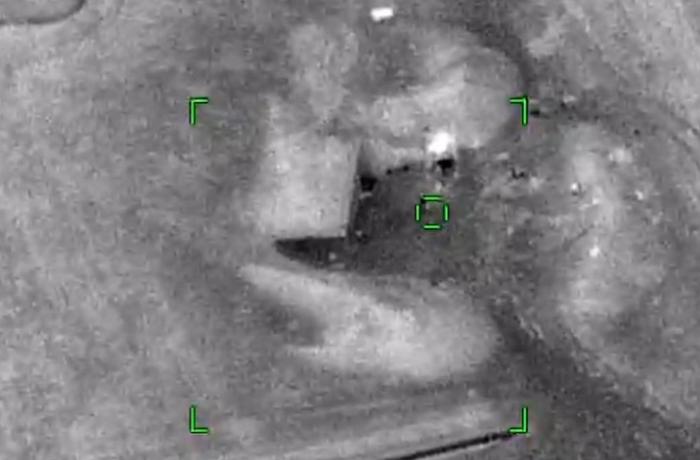 Intensive fights along the whole frontline continued starting from the second half of October 8 until the morning of October 9 and during the night, the Ministry of Defense told Yeniavaz.com
Units of the Azerbaijani Army fired at the enemy in important directions, completely restricting its movement and resolutely preventing its activity. As a result of the measures taken, control and interaction between the enemy troops were lost, disorder arose between the units, the discipline of the personnel was violated, and the abandonment of battle positions became widespread.
The headquarters of the 5th Destroyer Regiment of the Armenian Armed Forces was destroyed as a result of a firefight by the Azerbaijani Army during military operations yesterday. As a result, the chief of staff of the 10th Destroyer Division, Colonel Samvel Grigoryan, was seriously wounded, the regiment's artillery chief, Lieutenant-Colonel Arman Dermeyan, and a large number of servicemen were killed.
Personnel of the Armenian military units stationed in the city of Khankendi, which suffered heavy losses from the Azerbaijani Army's fire, are being evacuated. A large number of servicemen were killed and wounded as a result of artillery fire on the shelter of one of the military units in Khankendi.
During the day and last night, a total of 13 enemy T-72 tanks, 2 PDMs, 4 BM-21 "Grad" rocket launchers, 2 2S3 "Acacia" self-propelled artillery units, 3 D-30 howitzers The cannon, two radar systems and a large number of vehicles were destroyed by artillery fire.
As a result of the operation carried out in one of the directions of the frontline, 6 T-72 tanks belonging to the 49th tank brigade of the Armenian Armed Forces were seized in full operation.