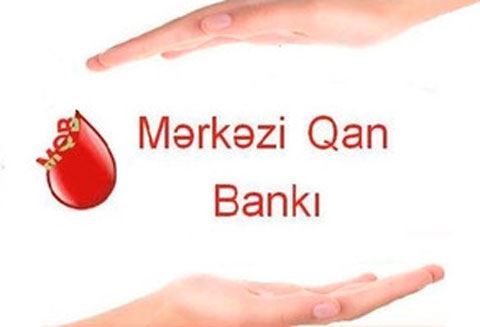 "Our people, who have always shown unity and equality, are still showing determination during the events of recent days. The patriotic sons and daughters of our people appeal to go to the front voluntarily, and also come to blood banks to donate blood for our brave servicemen wounded during the victory march of the Azerbaijani army. On behalf of the Central Blood Bank, we extend our gratitude to all our citizens for these noble initiatives," according to the information of National Center for Hematology and Transfusion, APA reports.
The center appeals to citizens and notes that Central Blood Bank and its branches located in the regions as always, continue their activity in a ordinary rule and currently there are enough blood reserves: "Our citizens who voluntarily want to be donor can register by calling the branches of Central Blood Bank located in baku and the regions or can come by informing about their name, surname, blood group and phone numbers. In case of necessity we will contact with you by those information and invite you to blood banks.
We fight in our native lands in order to take back our occupied lands. Our soldiers are libarator soldiers. Azerbaijani soldier will remove the enemy from our lands and will restore justice. Our fight is fair fight and we are sure that in this victory march, the people of Azerbaijan, under the leadership of Mr. Supreme Commander-in-Chief Ilham Aliyev and our brave army, and with high fighting determination of our brave army will achieve what they want, justice will find its place and Azerbaijan will restore its territorial integrity!
We once again express our gratitude to our people for unity and equity. May Almighty God protect our country, our people and our army!
We are strong together!"