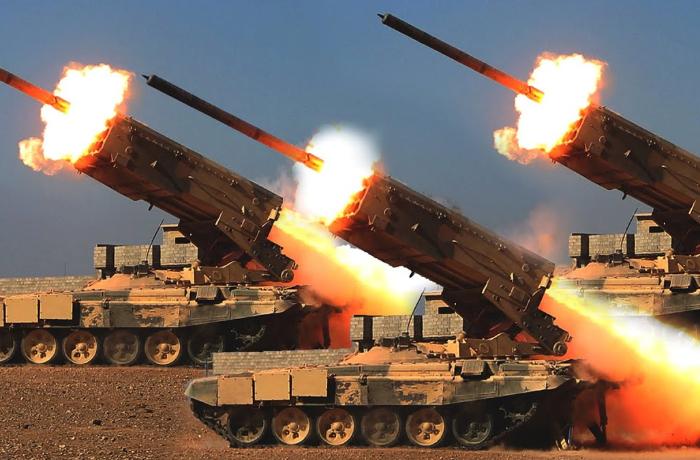 Russian military have used the newest TOS-2 Tosochka heavy flamethrower system for the first time during the main stage of the "Kavkaz-2020" military drills, which takes place at the Kapustin Yar proving ground in Russia's Astrakhan Region. The main drills stage is attended by Russian President Vladimir Putin.
The new systems destroyed the mock enemy's advancing armored ranks.
"The fire of the unguided rocket-propelled ordnance with thermobaric warheads with enhanced energy capacity has inflicted massive damage to the advancing enemy," the Ministry of Defense told journalists Friday.
Besides, a joint flamethrowing battalion of the Southern Military District, comprised of nine TOS-1A Solntsepyok heavy flamethrower systems, destroyed a mock enemy motorized infantry battalion. Unguided ordnance with thermobaric and smoke-incendiary warheads were used (TASS)