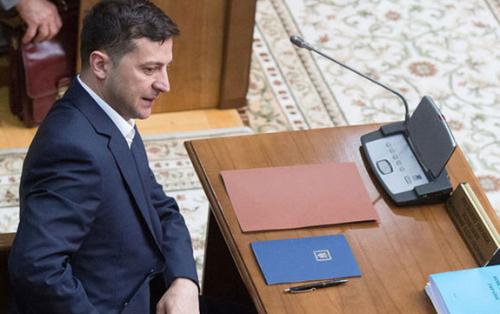 Ukrainian President Volodymyr Zelensky has said he wanted to be artificially infected with coronavirus and pass the disease through himself in order to morally support people in the early stages of the pandemic, APA reports quoting Ukrinform.
The head of state told this to journalists during a trip to Khmelnytskyi region.
"I wanted to go through this stage to make it easier for people. When we had a moment of depression, we met. I suggested to our people: 'Come on, I'll get sick. I'll be isolated on Bankova Street right away. And I'll live normally.' To make people understand that it's scary, you can get sick, you're sick. And I will pass it through myself. I will show this so that people understand that this is not a plague, so that there was no depression. At the very beginning, there was a very terrible moment when people thought that we would all die," Zelensky said.
According to Zelensky, this idea was abandoned, although he himself is not afraid of coronavirus.
"We decided that it was too much. […] Of course, my family would not forgive me that. They would say I'm crazy. In principle, they would be right," he said.
Ukraine confirmed 27,856 coronavirus cases as of June 9. Some 12,412 people beat the disease and 810 patients died. Some 394 new cases have been recorded in the past 24 hours.