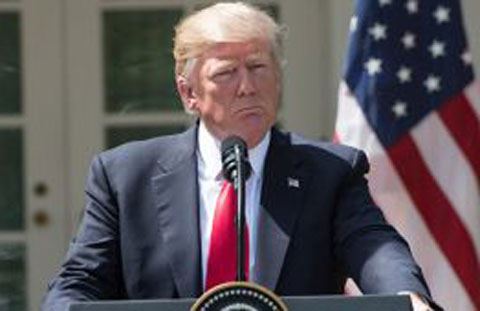 President Donald Trump has threatened to send in the military to quell growing civil unrest in the US over the death of a black man in police custody, APA reports citing BBC.
He said if cities and states failed to control the protests and "defend their residents" he would deploy the army and "quickly solve the problem for them".
Protests over the death of George Floyd have escalated over the past week.
Four police meanwhile were shot and injured on Monday night during unrest in St Louis, Missouri.
Police chief Colonel John Hayden Junior told reporters "some coward fired shots at officers and now we have four in hospital. Thank God they're alive," before becoming overcome with emotion.
The protests began after a video showed Mr Floyd, 46, being arrested in Minneapolis on 25 May and a white police officer continuing to kneel on his neck even after he pleaded that he could not breathe.
The officer, Derek Chauvin, has been charged with third-degree murder and will appear in court next week. Three other police officers have been fired.