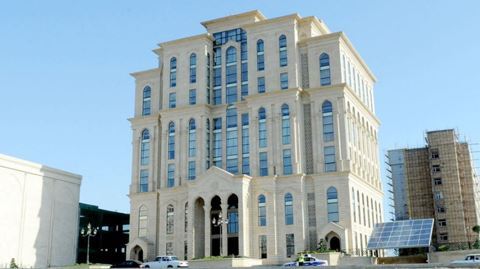 "Appeals in connection in the elections received by the Prosecutor's Office from the Central Election Commission are taken very serious," Deputy Prosecutor General Rustam Usubov said.
Report informs that he spoke at the seminar-meeting for chairmen of electoral districts.
He noted that he wishes to hold municipal elections successfully, as this is a significant event: "Municipal elections are an important and significant event for our country. Each of us should actively participate in these elections. We must, as always, protect the electoral law. I believe that we will hold this election together at a high level. The path of progress and development of society lies through democratic elections. Elections as a political event of great importance are the main indicator of democracy in the country and the manifestation of the legitimate form of the will of people."
The First Deputy Prosecutor General said that there have been significant changes in the status of municipalities in recent years and they are given additional powers.
Usubov noted that those who interfere in the electoral process will be brought to justice in accordance with the Criminal and Administrative Offenses Code. "There will be complaints in connection with the district elections, this is not unusual. Our job is to ensure their prompt investigation."